Support Our Police!
Crossed flags of the US flag and Thin Blue Line flag is the perfect way to show your support and that you care!
These are quality brass stampings that captures the flags. Quality military clutch for fastening.
"Proudly made in the USA" stamped on back.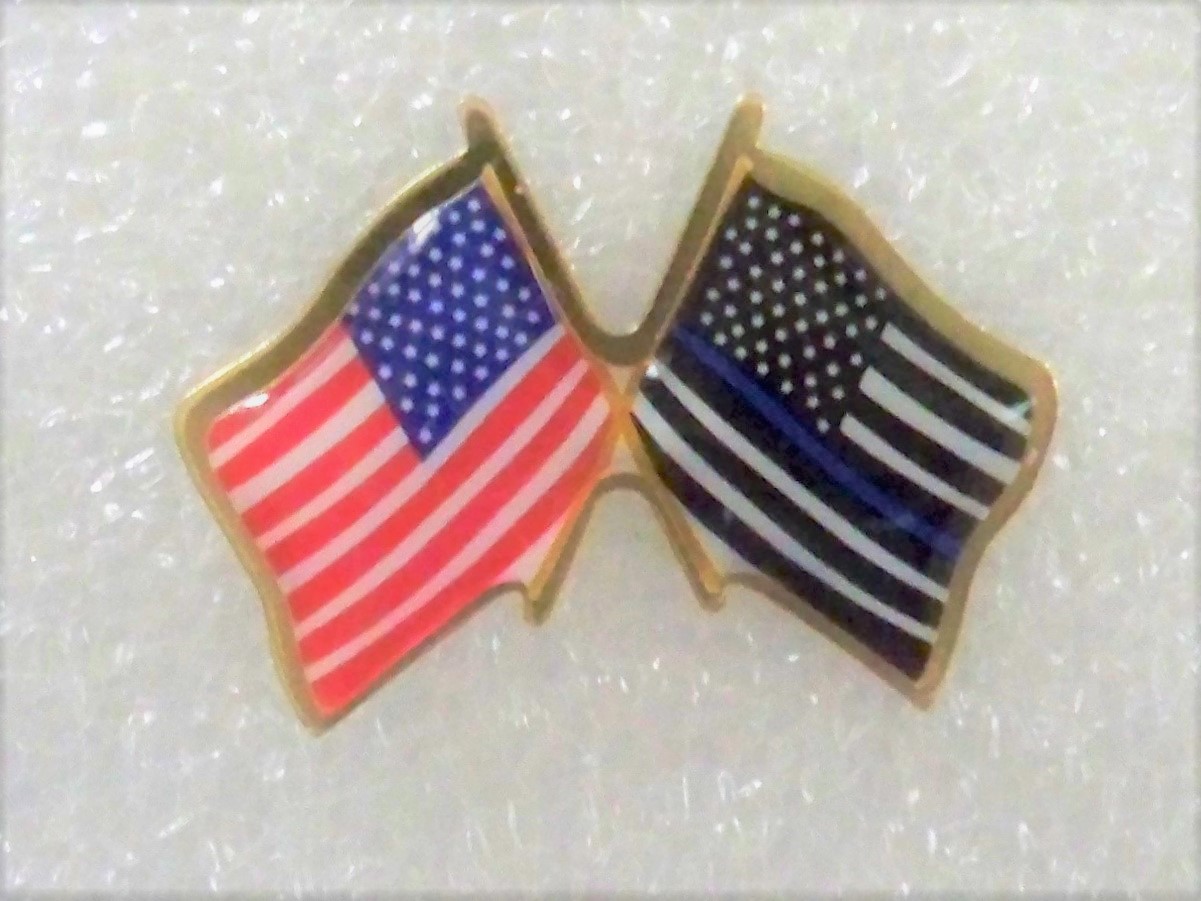 USA and Thin Blue Line flag pin
Brass finding - (Part# US1000TBL)$2.99




Dimensions:
1" x 3/4"